Entrance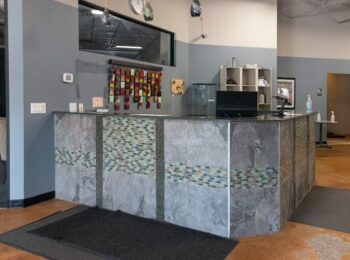 Front Desk
When you first enter Flex Training Center, you will be welcomed at the front desk. Our staff are very friendly and they can help you with any questions you may have.
AstroTurf Area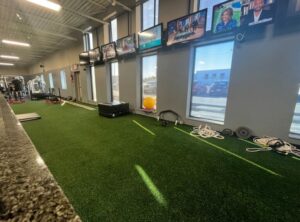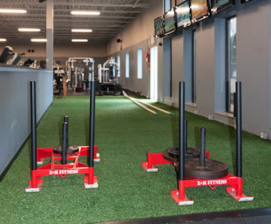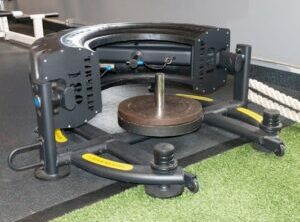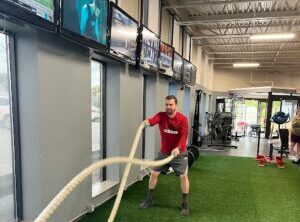 AstroTurf Area
The AstroTurf area (Artificial Turf) is one of our newer additions to the Flex. This is a great place for activities that need cushioning or better balance. New equipment thats perfect for the turf such as weight sleds have been added as well.
We are only one of a handful of gyms in Rochester that utilize a turf area.
Cardio Equipment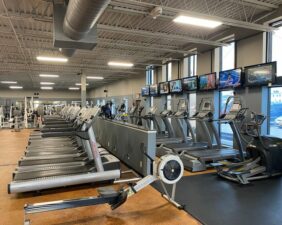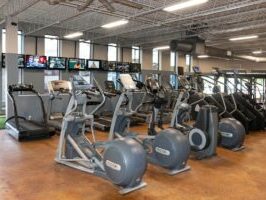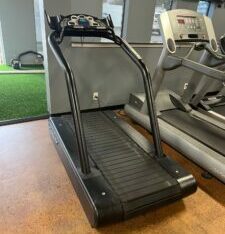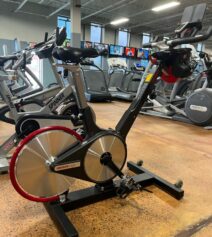 Cardio Equipment
Flex Training Center has a large assortment of cardio equipment. We have many types of treadmills, stationary bikes, stair climbers, and more.
Other Equipment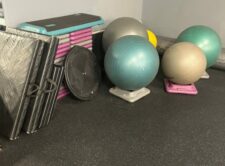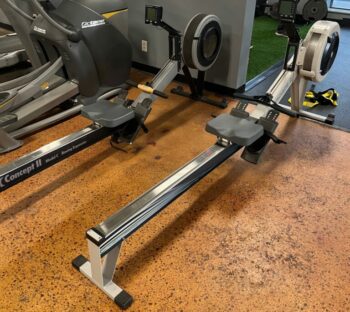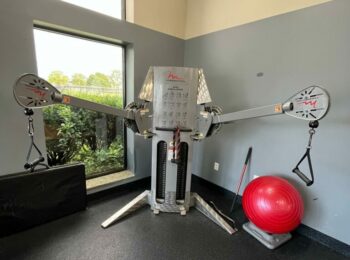 Other Equipment
We have a large selection of other equipment not already mentioned. This includes yoga equipment, row machines, a dual cable cross machine, and much more!
Weight Based Equipment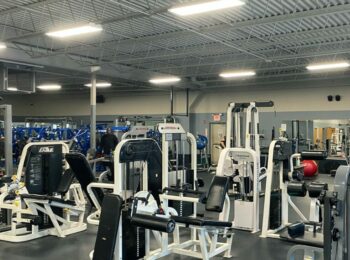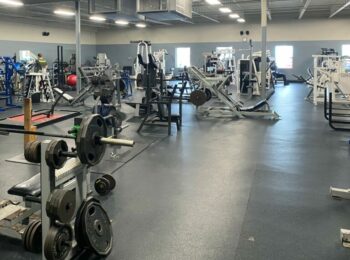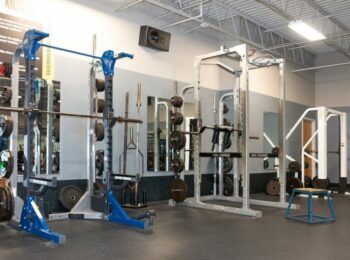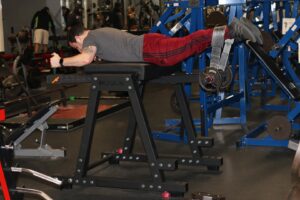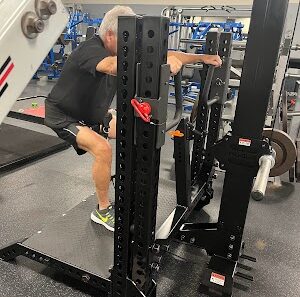 Weight-Based Equipment
We have a very large selection of weight-based equipment. If you want to work on your legs, arms, core, or any other part of your body we have something for everybody.
Locker Rooms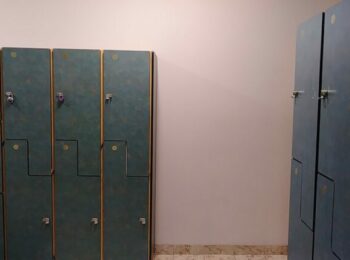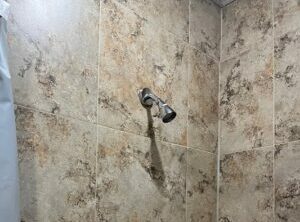 Locker Rooms
We have locker rooms for you to change clothes and safely put your belongings in while you train.
Showers
Our locker rooms even have private showers available.