Your neighborhood fitness center in the park ave area!
"Always do your best. What you plant now, you will harvest later."
-Og Mandino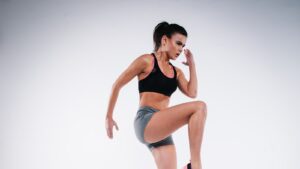 Bring
Out
Your
Best.
Read our Blog for health and training tips.
Join Now
ONLY $24.99 per month!
(Higher Tier Memberships Available.)
At only
$24.99*
per month,
you can join
our gym and work on
your goals at
a reasonable price.
Call
(585) 654-7122 for more information
or stop in to
talk to
our
front desk staff.
*Plus Sign-Up Fee
FLEX TRAINING CENTER
Flex Training Center is the last neighborhood gym in the Rochester, NY area!
We offer a wide array of strength training and cardiovascular equipment. Flex has a huge selection of free weights, and several functional training areas!
Flex Training Center has an ultra-affordable membership rate because we want everyone in Rochester to work out and be their best selves.
Our facility in Rochester, NY is host to a number of personal training services and offers on-site physical therapy. Currently, we have 6 trainers who are taking on clients including our owner, Tom Renner!
We welcome everyone at Flex Training Center.

675 Atlantic Ave
Rochester, NY 14609